Here it is! I have broke it down into three sections. Things I LOVE for gifts, Things I LOVE for stocking stuffers (laster year I spelled it stalking and I am still recovering from embarrassment) and things I've been eyeing for some time.
Holler if you need my address to sends gifts :) Happy shopping babes!
Things I love!
I used these items every days! Well, I try not to use the whiskey every day.
SIERRA WINTER JEWELRY
Wear em to yoga and then to happy hour . Always keeping me feeling like a lady.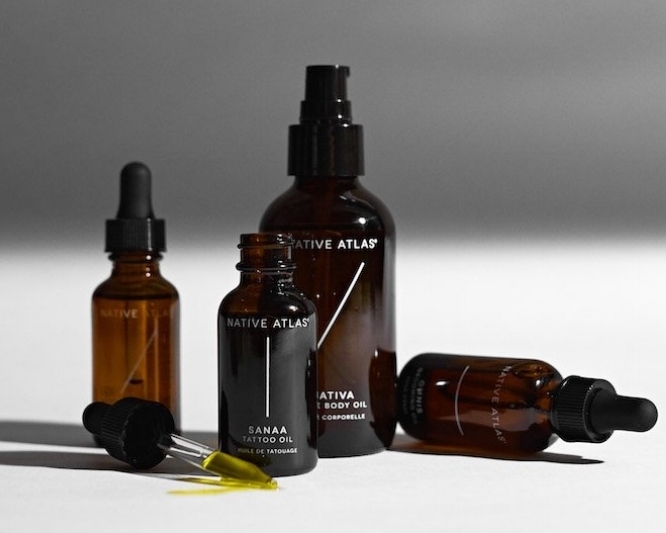 Sativa Luxurious Body Oil
NATIVE ATLAS
Been using Native Atlas oils for awhile now. Skin feels gorg + smell like a dream.
LULULEMON
Makes the booty look like Kim K, they dry fast and feel good on.
WHISKEY AND BONE
When I want to let my inner goddess show. These earring step up my jean + T game.
GARMIN
Local, gorgeous, reliable, battery lasts! I have three so you know I love em.
J. RIEGER & CO
It's delicious by itself and in a Manhatten. A local good whiskey is the best kind of whiskey.
Stocking Stuffers
They fit right in that stocking of yours, or his, or hers or theirs.
NUUN HYDRATION
These are my life saver! Once I began drinking one a day, I noticed a huge difference in my hydration and energy.
WILD WASH CO
Clear the energy of a space. This high vibration smells incredible and carries the intention of space clearing and prepping for sacred energy.
RX BAR
I am a not butter fanatic so this is life! Every flavor is delicious but honey cinnamon pb is by fav!
INDULGE
Cause it never hurts to remind your friends and loved ones how amazeballs they are.
For Me
These are the things I want for 2019 to keep life fresh and fascinating.
Anything and everything. I've been drooling over this place especially this fall and winter. Want . It. All.
LUNYA
Their IG ads are workin on me like whoa! Everything looks so comfy and I believe it is all washable.
SIERRA WINTER JEWELRY
Had my eye on this baby for a couple years. A girl can dream.